Steinway & Sons, Duo-Art Parlor Grand Piano
Model "AR"
Honduran Mahogany, Closed Pore, Hand Rubbed Satin Varnish Finish

Fully Restored Duo-Art Reproducing Player Mechanism: Every pneumatic, valve, tube, spring and gear has been meticulously restored in 2016.

Equipped with a Virtual Roll Mide E-valve system which plays all of the Duo-Art rolls ever made, over 2,799 titles of music available at your fingertips.

Full Duo-Art digital roll collection

Brand New Action: New Steinway Whippens, New Steinway Hammers, Shanks, and Flanges

New Steinway key bushing Front & Back Rail

Restored Acrylic & Ebony keyboard, all key tops have been deep polished

Fully Restrung: New Diamond Nickel Tuning Pins, Steinway Bass Strings, Mapes Gold Series Treble Wire, and Restoration of the Gold Harp

Free Basic Shipping (Continental USA) 3 steps or less

5 Year Guarantee: Piano Artisans Inc. guarantee's our workmanship and products for five years.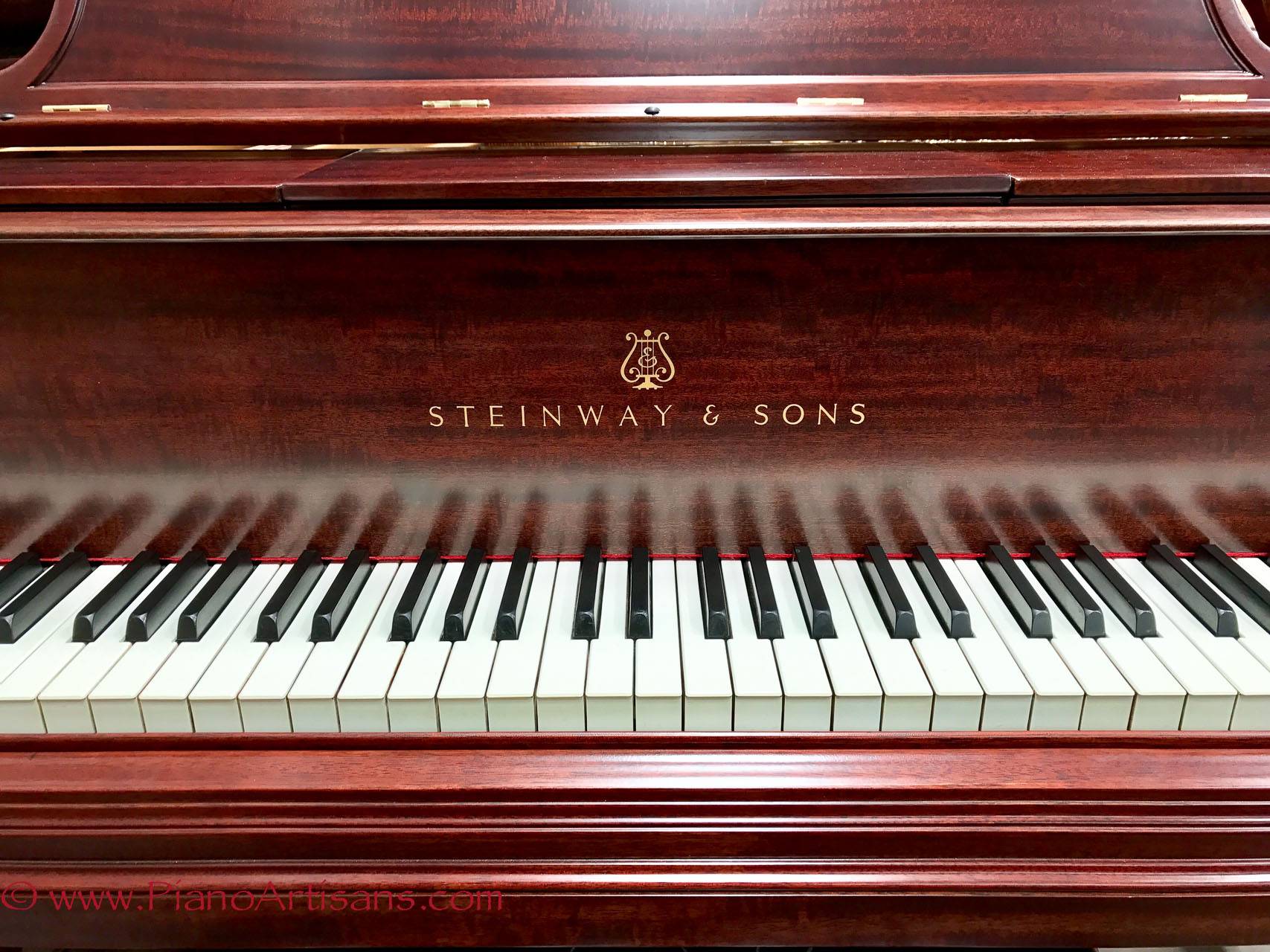 Fully Restored Steinway Player Piano, Model AR, Duo-Art, Reproducing Grand Piano, Serial #239394, 1925
This Steinway & Sons Reproducing Grand Piano is from the Golden Era of Pianos. The 1920's was the most competitive in the piano industry, innovation and quality were at their prime. Restored Steinway Player Piano
This fully restored Steinway player piano has been meticulously rebuilt from keyboard to case. We completely restored the player system, the action assembly(internal moving parts) have all been replaced with genuine NY Steinway parts, the case and components have been refinished,  and all the brass hardware has been hand polished and sealed. Additionally, we installed a Virtual Roll Midi Player System, which allows the piano to play a playlist of music without the need of removing rolls, etc… To be clear, you can still use rolls, but you now have the full Duo-Art collection at your fingertips.
This player piano is not just a great Duo-Art player system it is a wonderful concert class instrument. Technically this is a Model "A" which is 6'3″ parlor grand scale. The "R" stands for reproducer.  This fully restored Steinway player piano has powerful and rich lows and clear, crispy and sparkly highs. The touch is light and responsive. It is truly a player's piano.
Come in today and play this special piano.
At Piano Artisans Inc. we do it right!