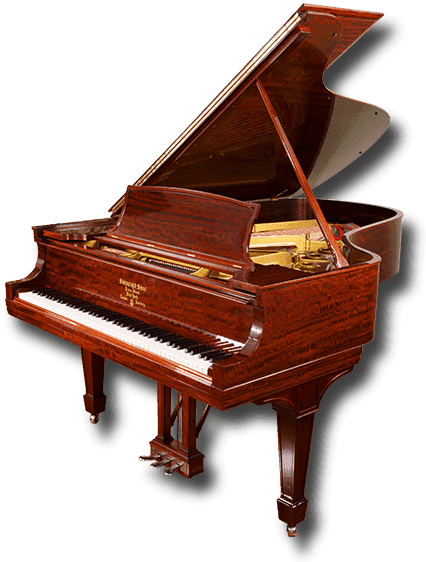 Grand Piano Restoration
At Piano Artisans, We Do it Right! We offer the finest Piano Restoration, Grand Piano Restoraiton, Upright Piano Restoration & Piano Refinishing. 
Full Player Piano Restorations. We rebuild more player pianos than anyone in the USA! At Piano Artisans "We do it Right!
Perfection Guranteed! We offer the finest selection of Retsored Pianos in the USA. All of our piano restoration is done in our Artisan workshop in Old Town Orange, CA.
5 Year Warranty. Our Player Pianos are restored using time tested techniques and the highest quality materials. All of Player Pianos Restoration are done in our Artisans Workshop.
Piano Artisans offers the highest quality Piano Restoration, New & Vintage Player Piano Rebuilding, Piano Refinishing & Piano Service available! We serve Orange County, Los Angeles, San Diego & the Inland Empire
Our typical piano retsoration's include Steinway & Sons, Bosendorfer, Mason & Hamlin, Bechstein, Ibach, Wm. Knabe, AB Chase, Story & Clark, Wurlitzer, Yamaha, Kawai, Weber, Kranich & Bach, Chickering & Sons, and much more…
Professional, Courteous, & Reliable In-Home Piano Service
We offer our in-home piano services in Orange County, Los Angeles County, Riverside County and San Diego County